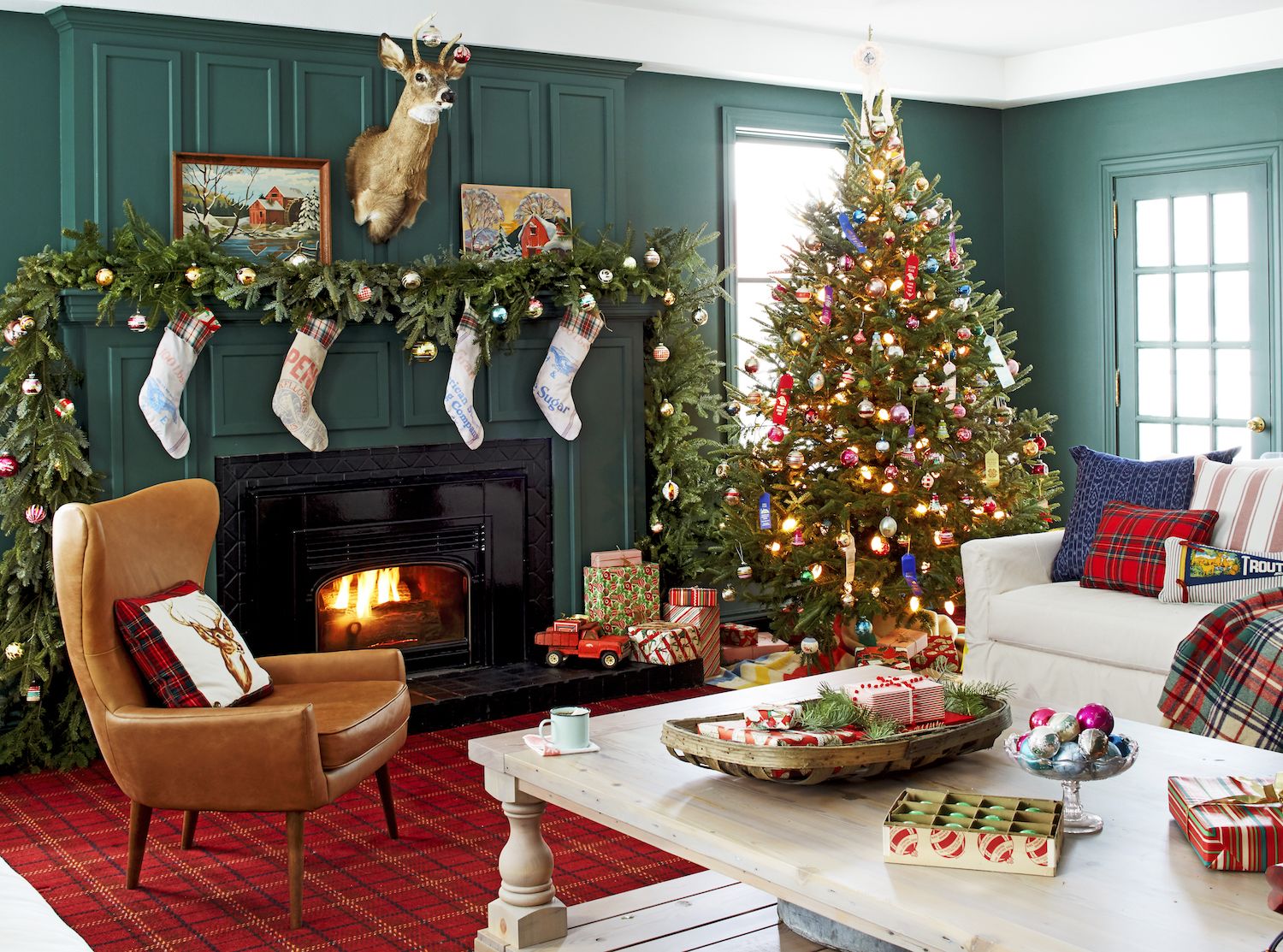 It is that time of the year when the days get shorter and the nights are longer and colder. Outside is besieged by extremely terrible weather and if you do not prepare your home, it can be freezing as well. Here is how you prepare your home for winter:
Go for a Soft Look
Get a beautiful stone fireplace and stoke an open fire in the focal point of your living room. You can get your family to gather around the fireplace for warmth and comfort. you can add things like a rug and pale grey cushions to your room. Lick up the interior of your room with soft colours like pale green and antique items like an upholstered armchair, etc. You might want to get products for your home based on theme that you have chosen. You should read about Darlings of Chelsea to see if you can get the right products for your home from the furniture company.
Decorate Your Living Room with a Christmas Tree and Cute Lanterns
One of the best ways to decorate your home for winter is to decorate it with Christmas tree. You can get cute pictures of you and your family and hang them on it. you can also get fairy lights and pegs. By the window, you can prepare a little seat for yourself where you can eat some chocolate while reading a book and watch the snow fall. You will find how amazing this is to spend your holidays. You can get cute lanterns which you can put in strategic places in your home. There are lots of lanterns though, go for the one that suits your home's interior design. You can also check out Onlinecarpets to see if you can get the right products for your home from them.
Prepare Your Boilers and Pipes
It is common for pipes to burst during winter because of the rapid freezing, but you do not want that. It will cause massive damage. You have to keep your pipes warm using their foam cardigan. This way, the pipes will be insulated and stop freezing. Also, you have to check your boiler. A boiler that is poorly maintained will cost you more money and can also start emitting carbon monoxide. Get your boiler serviced before winter or get a new one entirely. Either way, ensure your heating system is on point.
Insulate Your Windows
If you do not cover up your windows, you would likely be freezing inside the house. Get an insulator kit and cover your windows. This way, the air coming in will be trapped between the window and the film and even the air will be turned an insulator. You can go for storm windows if you can afford it. also, you have to seal up any air leaks. Caulk your window's edges and then use weatherstripping for your doors. You can also use door sweeps. Look for holes where air escapes from in your house and use a sealant to close them.
Add Extra Textiles
Because it is winter, exposed floors will be very cold. Cover any exposed floor with a soft and plush rug, even if it is a small runner for your bare feet. Use sheepskin accessories for your textile needs in the living room. Sheepskins are warm and are good for winter. Use a canopy and quilt on your bed, at the headboard and the foot of the bed. You can install heat floors in your bathroom, but if you do not have them, cover the tiled floor with a flat rug. It will make it easier to have your bath on cold mornings.
Decorate Your Home with Lights
Lights also bring warmth to your home. You should have different lights for visiting, movie watching, reading, etc. Get enough supply of table and floor lamps too. This is the best time to use your tea candles as well. You can install dimmers in your ceiling fixtures and overhead lights. If you like, you can hang some white lights in your rooms, either draped or naked. Just ensure that the lights add to the ambience of your home and accentuate the things you want them to.
Get Cosy Drapes
Drapes are not only meant for fashion, they are very useful in this winter period as well. They help to keep the cold out and add some texture to your walls. This makes your home cosier. Get drapes that have a soft texture, but not too thick. Also, let the colours of your drapes completely match the dominant colour in your home. You can use the drapes in every room, but ensure they are not in anybody's way. With this, drapes will help close your rooms for a snug feeling and keep out the drafts. If you follow all the steps above, you can be sure of a cosy winter.