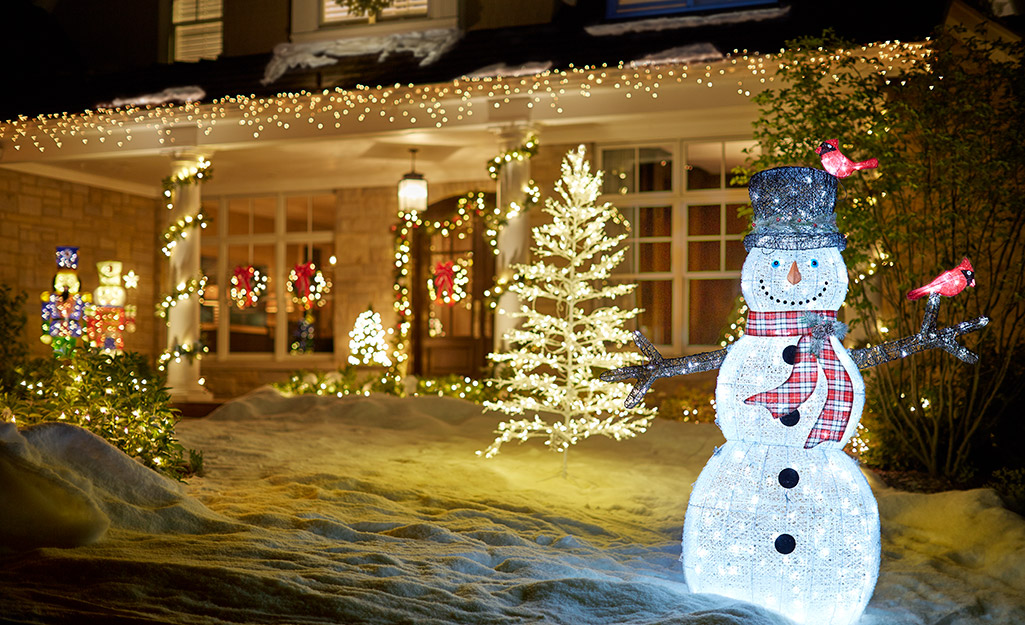 Christmas is a magical time of the year, therefore there must be good lights to see the magic. However, coming up with Christmas decoration ideas and implementing them is not easy. It is challenging, yet very rewarding. Here are tips on how to put up the Christmas lights in your home:
Prepare the Basics
Before putting up the Christmas lights, you have to put some things in place. for instance, you need to measure doors, window frames, columns, turns, and corridors, etc that will be lit. Also, you should locate the power sources. You need power for the lights to keep functioning. If you do not have a power supply for your outdoor decorations, you have to connect to the nearest socket indoors. Ensure the lights you are using are suitable for where you plan to put them. if you would be using them outdoors, they must be weatherproof.
Untangle Your Lights and Use Clips
You should not fall into the temptation of untangling the lights as you hang them. Trying to untangle Christmas lights while you are high up on the ladder is dangerous. Do all the untangling before you step your feet on the ladder. Also, use clips to hang your lights. They are friendlier to your home and easier to use than nails, staples, screws, duct tapes, etc. You can get clips from anyone that sells lights either online or offline. If you are climbing a ladder, confirm that it is strong and balance before you start your ascent.
Take Your Time
There is no rush when it comes to putting up Christmas lights. It takes longer than you estimate, so you may want to double your guess and set that as the period in which you will be done. if you rush through hanging your Christmas lights, it will look rushed and scattered. Also, when you are putting up lights on a tree, start at the bottom of the trunk and wrap the lights around it to the top. Take your time so that there will be no wasted efforts or accidents.
Get High-quality Christmas Lights
The quality of the lights you get also matters. If you install lights that are almost damaging to the eye, you have destroyed your Christmas decorations. If you do not know the type of Christmas lights to go for, both indoor and outdoor, go online and watch videos for inspiration or check with an interior designer. The better the lights, the more beautiful the decorations are. You can read on where to get the right Christmas lights at affordable prices on us-reviews.com.
Call the Experts to Handle what You cannot
There is no use forcing yourself to do everything when it is clear you cannot. For instance, if you do not have any experience lighting up the roofs, do not endeavor to do it. Limit all your activities to the edge of the roof. Keep to simple electricity rules such as keeping metal away from lights. Stay away from overheated wires, ironworks, etc. You should call in an expert than be a victim of terrible circumstances.